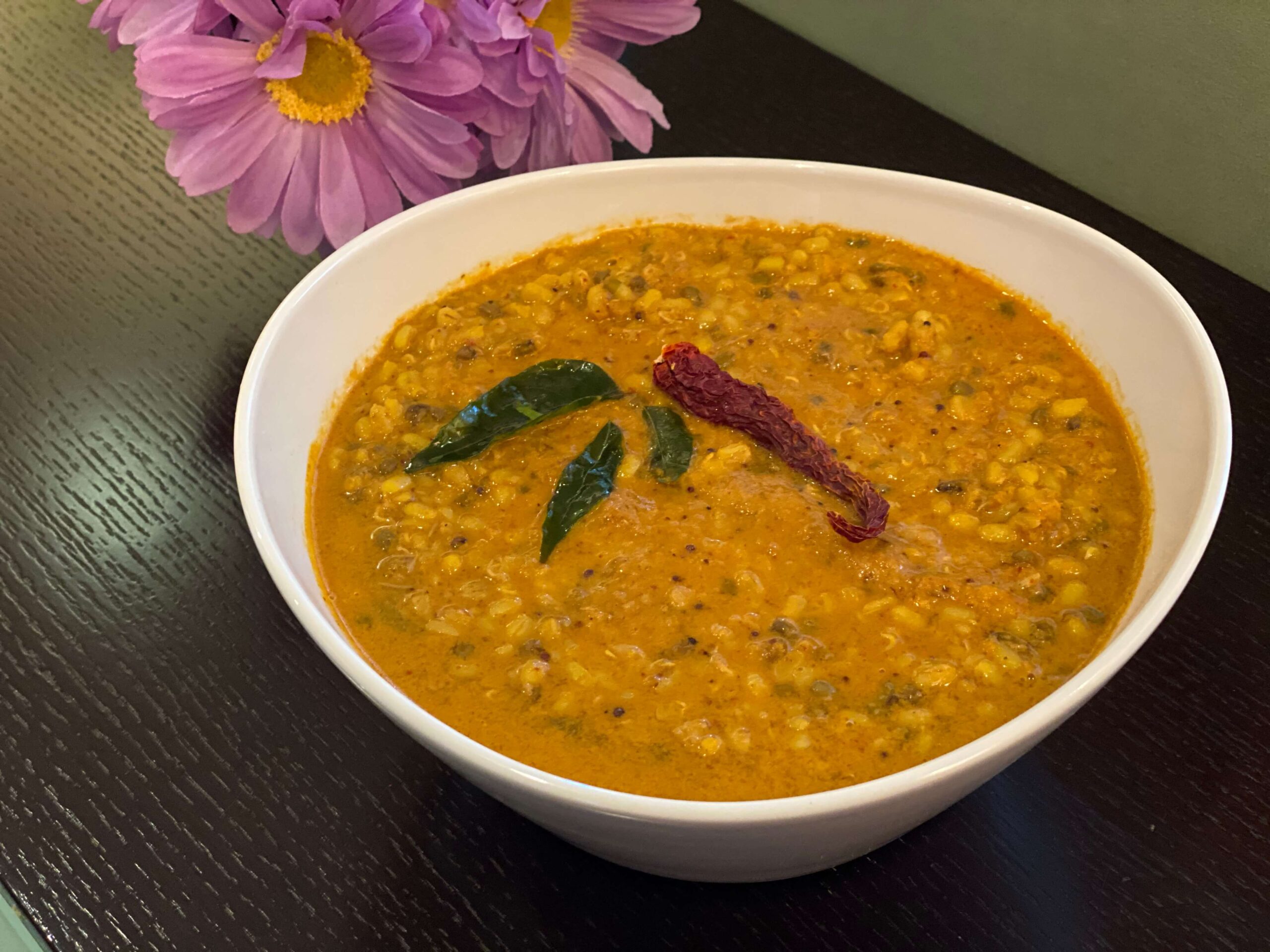 This Mung Bean preparation used to be a favourite of mine at dinner parties as it was a great accompaniment with rice, and my non-Maharashtrian friends would relish the delicious flavours of this curry. This randayi is also made to serve in puja thalis (offering to God) and we always have it at Ganesh Chaturthi lunch at the Gadekar family puja. Both my son-in-laws (Vilas and VIren) like the dish very much.
Directions
Wash moong beans and soak overnight for 12 hours. Drain water and sprout in a colander or muslin cloth in a dark warm place for 24 hours
Soak the sprouted beans in water overnight, all the green skins should come out and be floating on the water, skim off all the green skins so you only have the white moong beans left
Cook the moong beans with haldi, salt and cashew nuts until beans are softened, but not mushy
In a separate sauce pan, heat oil (about 1 tsp) and fry red chilies and dhania till they are roasted. Grind with coconut and tamarind
Add ground masala paste to the cooked moong beans, mix and cook well
In a tempering spoon, heat oil, when hot add rai, when the seeds start to splutter add hing and curry leaves. Add this tempering to the moong beans and mix well.