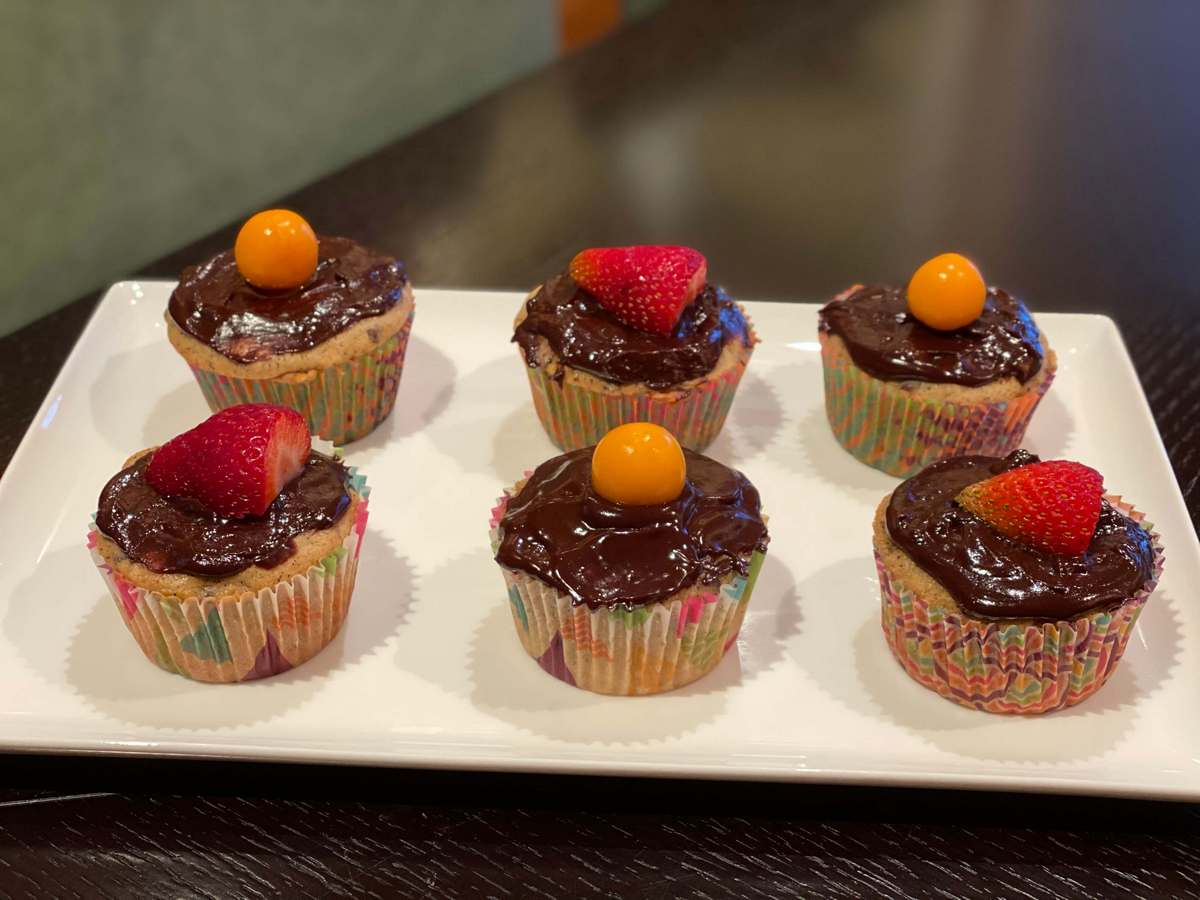 Years ago I had cut out this recipe from a magazine and had forgotten about it. One day while opening my recipe book, this recipe fell from my book and I decided to give it a try. My grandson Varun loved it and now periodically calls me to make them for him.
Directions
Grease a 12-cup muffin pan and dust with flour OR use paper/silicone baking cups in a muffin pan
Place softened butter in a bowl with sugars, coffee and vanilla. Beat until creamy
Beat the eggs and milk together in a bowl
Sieve the flour, salt and baking powder
Add the flour mixture and egg mixture to the butter mixture alternately, stirring to combine. Add chips and walnuts and stir gently to mix
Fill each cup in muffin tray till half full
Bake for 20 minutes. Cool. Remove from the pan.
In a double boiler, mix ganache ingredients and mix well until all the chocolate chips have melted and the ganache has a smooth consistency.
Layer ganache on top of muffins