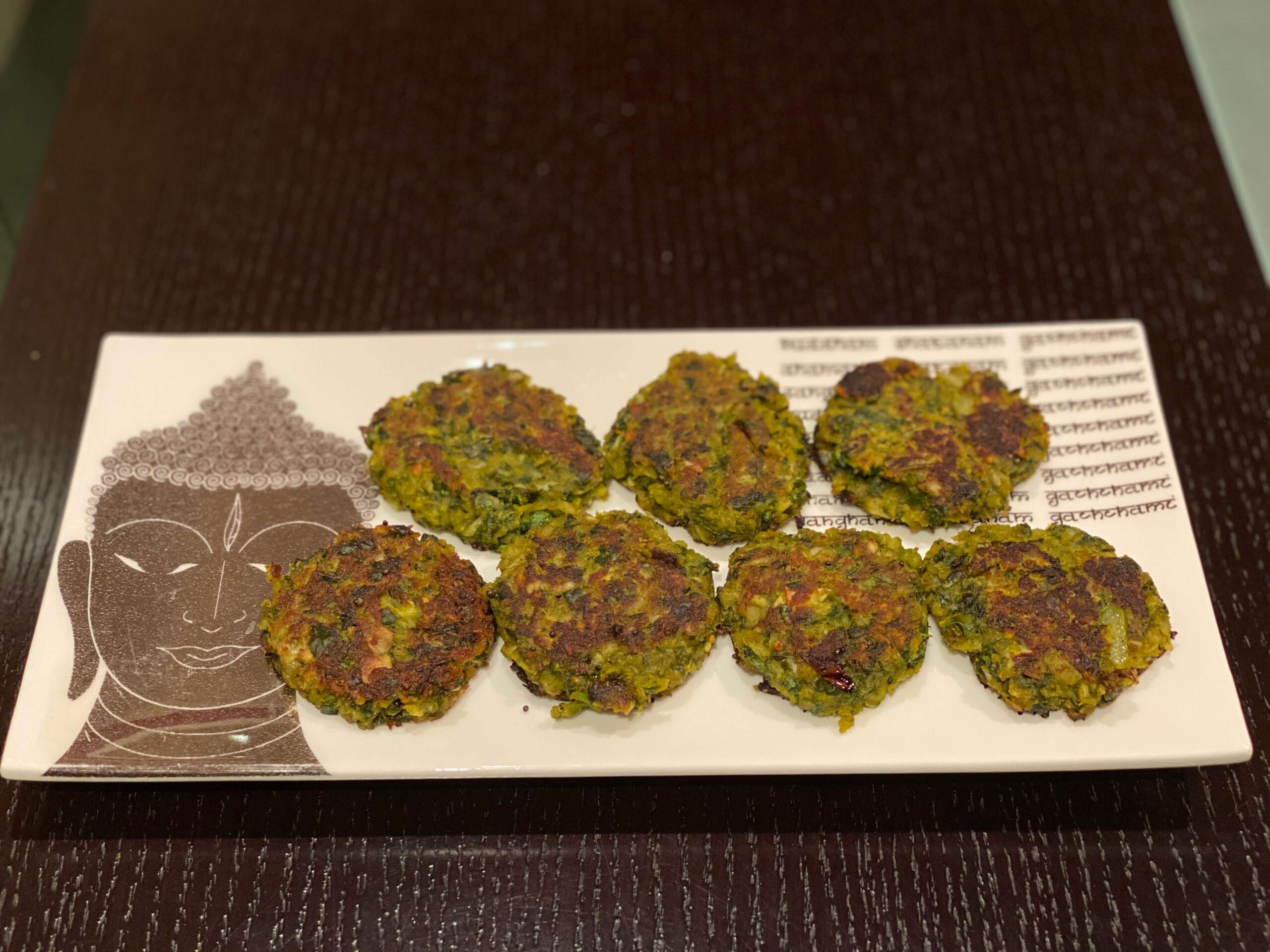 My father enjoyed these bondas and my mother would make them for all of us during the Monsoon season when fresh methi was readily available. It made a nice accompaniment to the meal or even as a snack with tea.
Directions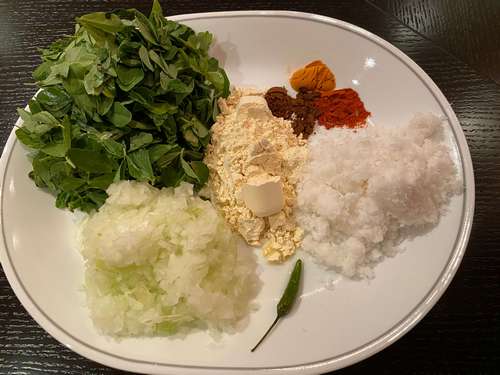 Mix all the bonda ingredients in a bowl with little water (just enough to moisten the above). The mix should become into a soft dough
On a tawa or griddle, add oil and heat.
Once oil is hot, add the rai (mustard seeds) and when they start sputtering, turn down to medium heat as it is time to make the bondas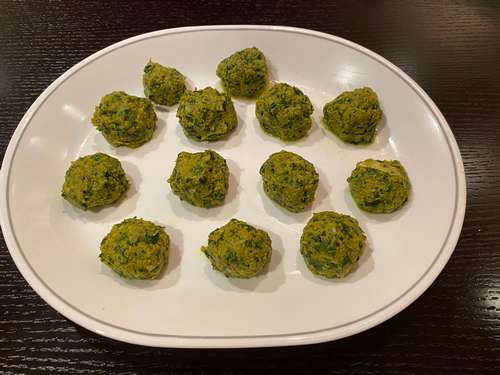 Take heaped tablespoons of dough and shape lightly into small balls
Add bondas to the frying pan and let the bottom of the bonda get brown and crispy, turn them over gently and allow the other side to get brown and crispy too. Should be 4-5 minutes on each side on medium heat. Make sure the centre are cooked too and not raw
Enjoy with a tamarind sauce, cilantro chutney or even ketchup (for kids)